MBA is one of the most popular courses in New Zealand. International students flock to different universities in New Zealand for their MBA degree. Other than the welcoming nature of New Zealand and an international qualification, an MBA from New Zealand is affordable especially when compared to an MBA degree from any US or UK university.
New Zealand has some distinct advantages as a destination for higher education. An important advantage for students doing their MBA in New Zealand is the affordability. Getting a MBA degree in NZ is actually more affordable as compared to other countries. Students can choose full-time or part-time MBA programs at the various management schools in New Zealand. The career prospect for students having a MBA degree from a New Zealand university is very good. Foreign students applying for MBA in New Zealand have to get a students Visa. This article offers important information regarding MBA in New Zealand.
Eligibility
Bachelor Degree:

Most New Zealand universities accept the three-year graduation system for entry into the MBA programme. So, if you have a three-year bachelor degree like Bachelor of Arts (BA), Bachelor of Commerce (BCom) or Bachelor of Science (BSc), this is acceptable as it is considered equivalent to a New Zealand Bachelor (Ordinary) Degree.

However, some universities may require an Honours degree. This is usually equivalent to B.Com. (H), B.Sc. (H) or a four year degree course like B.E.

For most good Universities, a good first degree from a leading university in India or its equivalent is essential.


Work Experience:

Most New Zealand business schools require a minimum of three to four years of work experience for admission to the MBA program. This is essential.

There are almost no good options for students, looking for an MBA program in New Zealand that does not require work experience.


GMAT:

GMAT is accepted and recommended by some New Zealand universities for admission to the MBA program. Check the table below for more details:


TOEFL/IELTS:

You need to take either the TOEFL or IELTS for admission to an MBA program in New Zealand. This is required for almost all business schools. This mandatory for most schools even if you have studied in English medium throughout.

For more details, check out the list of business schools in New Zealand:
University

Entry Time

Program length

TOEFL/IELTS Score

GMAT Score

Work Experience

Tuition Fee (full course)

University of

Auckland

February
24 months

Required

Min. 550
Min 5 years
NZ $ 31,128
Victoria University of

Wellington

March
16 months
575/237
6.5
Required
Min 5 years
NZ $ 31,000
Massey University
June/October
12 months
Min. 233
6.5
Optional
5 years
NZ $ 18,504
University of Canterbury
February
15 months
600/250
7

600
Min 5 years
NZ $ 39,955
University of Otago
Mid September
16 months
600/280
6.5

550
Min 3 years
NZ $ 25,500
University of Waikato
Late
June

12 months
Min. 580
6.5

-
Min 3 years
NZ $ 28,125

To be eligible to study in New Zealand, you need to meet certain requirements, as an international student. A visa and student permit is mandatory if you intend to study in this country for more than 3 months. Most of the deadlines for many university scholarships end in the month of April.

International (Indian) students can get admission in New Zealand Universities in following ways:
By completing the required qualification like B.A, B.Com, B.sc. from any recognized university in India.
By completing Secondary school in New Zealand and achieving university entrance level.
By completing a foundation course at any of university or offered by any non-university provider in New Zealand.
English Language Requirements:

English is a international language now. It is main language for any international affairs. New Zealand is a english speaking country. So, if you want to complete your MBA, then you should be fluent in English if they are succeed at a university in New Zealand. There are some course or tests available all over world to assist to international students to reach the required level of English language competence.
New Zealand universities accept two English language competency tests: (i) TOEFL and (ii) IELTS.
Minimum score of 6.0 in IELTS is required for admission at the first-year level. An alternative is TOEFL (iBT): minimum score 79-80. Each university can provide details of its own requirements.

Work Experience

Most of the universities prefer students with work experience. You should have at least 2 years experience before you apply.

Letters of Recommendation

A letter of reference or recommendation must be given from someone who knows you professionally as well as personally, preferably someone who has mentored you for a long time. The document must list your positive and negative qualities, strengths and other such information. They must also mention the need, importance and usefulness of the study to the applicant.

Statement of Purpose

Personal essays or statement of purpose, if required, play an important role in the process of evaluating your application for admission. It gives the faculty assessing your application an impression of you, as an individual. Typically, it needs to comprise of your reasons for choosing a particular course, the suitability of your education, experience in the field, your personal interests and career goals.


Application Procedure
Write directly to desired institute where you want to do your MBA. You can find their email address on their websites. There is also a government officer to reply your queries. You can write or email to Education New Zealand Student Enquiry Officer, Education New Zealand, PO Box 10-500, Wellington, New Zealand.
You must apply to at least 4 to 6 Universities for MBA in New Zealand

Finish your research on MBA courses on websites of colleges in New Zealand while you are preparing for your GMAT examination. Thus, you will know what the average GMAT score you must target is. Secondly, you can send your scores to 5 Universities across the world for free (save some money). This mean your GMAT score will reach the correct Universities where you want to take admission.

Prepare for your GMAT (GMAT prep generally takes 2 to 3 months). Book your test date. Take your GMAT test and accept the scores if you feel you have done well. A 700 plus score in GMAT is voila! Above 650 score in GMAT is very good. Above 600 score in GMAT is nice and acceptable. Above 550 score in GMAT means you still have a good chance of joining a good MBA. Between 500 and 550 GMAT score, do not panic. Lesser than you must look at Universities which do not essentially require a GMAT

While preparing for your GMAT preparations are on or even while GMAT practice sessions are ongoing, keep gathering the documents required for applications to MBA programs in New Zealand Universities. You will save time. Do not wait for your GMAT scores and then decide which Universities you may want to apply to. GMAT scoring is an art and until you have deadlines and a targeted approach, you may struggle with the score. This is true even at the stage of GMAT preparation and GMAT practice test you are achieving a good score. Generally, your scores go lower than the ones you are getting at the GMAT training and GMAT practices level
Book yourself for English Proficiency tests the TOEFL test / IELTS test (TOEFL prep time could be 10 to 15 days). Take Mock tests and practice about them

Again select the right Universities because you can send out free scores. This will make your better than earlier.
Make a note of all deadlines by which you must apply and send out the application documents. This list includes (but, of course, is not limited to):
Transcripts from all secondary and post-secondary institutions you have attended
English Proficiency test results
Post Secondary course descriptions

These documents are always to be send directly to the school you are applying for. Many have specific instructions on how official documents are to be sent. For example, TOEFL scored are considered official only if they arrive in a sealed envelope directly from the testing agency. Make sure you check with the school you are applying to for instructions on how to correctly submit your documents.

New Zealand Universities may take between 4 to 6 weeks (and in some cases beyond 12 weeks) to reply with the decision
Select at least one or two Universities in New Zealand where you stand a realistic chance to get admissions. You do not want to apply to 6 Universities only to find that none offered you an admission and you lost money on application fees, courier charges, entrance tests and others (if any)

Universities may generally send a confirmation when you apply and would suggest when to contact them. Stay alert. Check your emails regularly. Write to them after the time they have suggested for a decision (if not yet received)

Check the visa process on the New Zealand Visa website and ensure that you are doing the required timely to prepare for a visa application to New Zealand for higher studies.

Make a final decision after receiving the admission offer letters from Universities. Accept your admission. Make any tuition fee payment if required to the respective University

Before you can apply for a New Zealand Study Permit you need a letter of acceptance from the school you'll be studying at. So after you have applied for admissions there is little you can do at the point besides wait for the decision from the school. Fortunately, most university have an applications tracker that will allow you to see the status of your application.

Apply for your visa with the correct documentation. Check out accommodation options with the University primarily. Book it timely

Book flight tickets after you get your New Zealand visa. Finish medicals. Buy required forex. Start packing your bags early.

Fly
New Zealand Top B-schools
Sr no.
B-School
Contact details
Website
1
The University of Auckland Business School
+64 9 923 3300/+64 9 373 7599
www.business.auckland.ac.nz
2
Auckland University of Technology (AUT)
Phone 0800 AUT Research (within New Zealand)
+64 9 921 9999 (for overseas)
www.aut.ac.nz
3
Victoria University of Wellington - Victoria Management School
+ 64-4-463 5397
www.victoria.ac.nz
4
University of Canterbury
Switchboard: +64 3 366 7001
Automated Attendant: +64 3 364 2987
www.mang.canterbury.ac.nz
5
Massey University
MASSEY (0800 627 739)
Telephone (from outside NZ) +64 6 350 5701
www.study.massey.ac.nz
6
Manukau Institute of Technology
Telephone: + 64 9 968 8742
Fax: + 64 9 968 8741
www.manukau.ac.nz
7
University of Waikato - Waikato Management School
+64 7 838 4477
www.mngt.waikato.ac.nz
New Zealand is an extremely beautiful country with a multicultural population of approximately 4 million people. New Zealand has a rich cultural life, with a mixed population of European, Maori, Polynesian, Asian, etc. New Zealanders are considered friendly and easy going people who love to meet people from different cultures.
In New Zealand, you can enjoy both urban and rural lifestyle. The country is full of luscious mountains, large forests, beautiful plains, lakes, and beaches. People from all over the world come to New Zealand to visit the dramatic and varied landscapes, colorful oceans and beaches, and snow clad mountains. New Zealand has a temperate climate, and the country is surrounded by the Pacific and Tasman Oceans.
New Zealand is known for exporting products like fish, meat, fruits, dairy products and timber. The country is also leading in areas like information technology, biological and medical research. New Zealand is also gaining popularity in areas such as tourism and education. All in all, New Zealand is a great place to STUDY, WORK, and LIVE.

CURRENCY
The New Zealand dollar, denoted by NZD or sometimes NZ$, is the official currency used in New Zealand. Each dollar can be subdivided into 100 cents. NZ$ is a quite stable currency.
How does it look like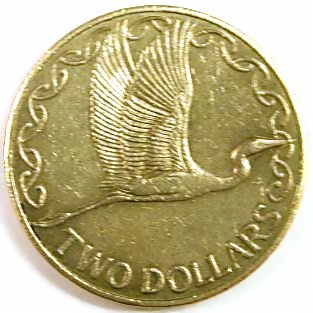 Culture:-
New Zealand has a very unique and dynamic culture. It made up with Europeans, Maoris, Polynesians, and Asians. The culture of its indigenous Maori people affects the language, the arts, and even the accents of all New Zealanders. But New Zealand laws guarantees of worship of all people. So, that all the persons from different cultures and countries can live close to their cultures and religion without any problem. Their place in the South Pacific, and their love of the outdoors, sport, and the arts make New Zealanders and their culture unique in the world.


Transportation:
New Zealand's transportation system is well appreciated by everyone who comes to there. Students, Visitors and migrants to New Zealand have an extensive choice of transportation available to them. Modes of transportations available in New Zealand are:- Air, Sea, Bus, Motor, and Cycling.

Finding Work:
If you want to work while study, there is lots of opportunities in New Zealand for part time workers. Student Job Search, which is a national organization, helps students find work. Immigrated students are eligible to work for 20 hours. per week while studying but they can work as full time(40 hrs.) in summer holidays. New Zealand earns 60% of its GDP from services industry. So, you have better chances to find job in Service industry. This industry includes: The computer software development industry, film, television and commercial production industry, services like banking, finance, advertising, property, tourism & hospitality, and food processing, etc.

Sports:
Sport has always played a vital role in defining New Zealand as a nation, and most Kiwis highly value an active sporting lifestyle, whether competitive or recreational.
The climate and geography make the country a natural arena for adventurous sporting pursuits - fishing, hunting, kayaking, horse riding, skiing, snowboarding and much more. Every year multisport endurance races lure competitors from all over the world - the Coast to Coast, which traverses the South Island, is the most well known. Kiwis are also very big on team sports - rugby, netball, rugby league, cricket and sailing. Rugby is national game of New Zealnad.

Accommodation:
Whilst studying in New Zealand you will need somewhere to live. The Accommodation Office is able to give you assistance and advice on the accommodation options and application procedures for the halls of residence. Many students live on campus in Halls of Residence, while others opt for a homestay with a local family, or live with friends (or strangers) in a rented 'flat' (apartment/house).
Average cost of living is NZ$200-300 per week.

Food:
You can any kind of food in New Zealand. But if you are fond of Indian food only. then also no worries. You can find Indian restaurants also in New Zealand easily. Varied food junctions like KFC, PizzaHut, Mc Donalds, Starbucks coffee, burger king, etc. provide fast food at comparatively cheaper rates.

FAQs related to MBA in NEW ZEALAND

What is the time frame for the admission & visa process?

Undergraduate applications are generally assessed quickly in 3-5 weeks time wherein PG applications could take 4-8 weeks for processing. Visa procedures for New Zealand are quick, where New Zealand Information Service supports decision of positive profile students in 15-20 working days.


What are the part time work opportunities for students & how much can they earn?

Students are allowed to work part time up to 20 hrs per week. Most students work in Restaurants, Farms, Mall's, Marketing Executive's etc. Wages will range from NZ$ 9-12 approx.


What are the accommodation arrangements?

A written guarantee of accommodation is required before a student visa can be granted. Some institutions may be able to arrange residential accommodation for students who are not staying with relatives or friends. However, you may wish to arrange accommodation for yourself. You should indicate whether or not you want assistance in finding accommodation when you apply to the institution.



Are dependants allowed to come along?

Your dependants, who may include a spouse, de facto spouse, fiancé (e), and children, may accompany you to New Zealand or join you later. They must apply for and meet the normal requirements for the type of visa required (visitor, work, or student). School aged dependants will be required to pay full fees for enrolment in primary and secondary courses of study.



I have got a student visa and my spouse wants to accompany me to New Zealand. Can He / She apply for a work visa?

Your spouse can apply for a work visa only if you are doing a post graduate course in NZ or you are studying a course towards qualifications in Long term Skill Shortage List.



When will I get my 12 month job search visa?

You are eligible to apply for 12 month job search Visa within 3 months of the date of completion of your course in NZ.


What would be my next visa status after job search visa?

If you get Job offer in your relevant area of study then your visa status could be converted to Work Permit or Permanent Residency on your Eligibility based on the Skilled Migrant Category at that time.